Friends of Damper Creek Conservation Reserve
Mount Waverley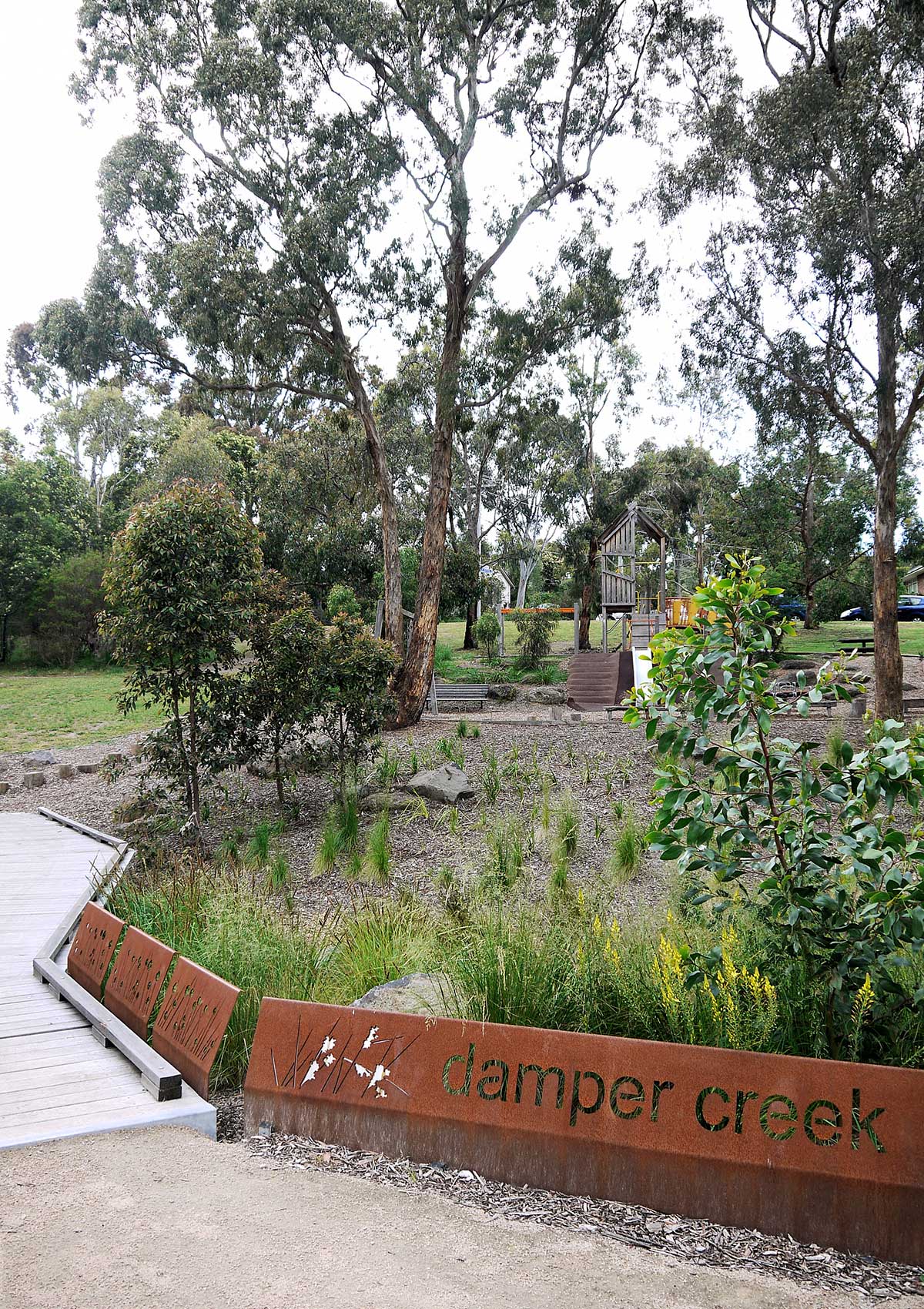 Friends of Damper Creek Conservation Reserve Inc.
Damper Creek is an ecological corridor located on Wurrundjeri land in the south-eastern suburbs of Melbourne. It is maintained and constantly improved by the City of Monash, and The Friends of Damper Creek Conservation Reserve, a voluntary environmental group which actively helps replant, clean up, weed and care for the bushland.
On 26 September 1968, The Damper Creek Conservation and Development Group was formed following a proposal by the then Waverley Council that Damper Creek be barrel-drained, the land subdivided and roads connected. After much community effort and consultation, that proposal was eventually rejected by Council, and Damper Creek Reserve was created.
The incorporation of The Friends of Damper Creek Reserve followed in 1993. The Friends worked in conjunction with the City of Waverley (now City of Monash) and the then MMBW (now Melbourne Water) to begin a staged restoration of the Damper Creek watercourse. Their combined efforts have helped restore, replant and preserve this bushland reserve for future generations.
In 2020, in recognition of its unique standing as a highly valued bio-diverse area with remnant vegetation, Damper Creek Reserve was designated as a Conservation Reserve by Monash Council. The designation formally recognised the area as a significant example of relatively undisturbed and restored native bushland in Monash.
Today, Damper Creek Conservation Reserve is an abundant habitat for native wildlife, and a peaceful bushland place to visit.
2023 meetings – Wednesdays 7:30 – 9:00pm
at Alvie Hall

22 February 2023
24 May 2023
23 August 2023 AGM
22 November 2023
Please note – There will be no meetings or workings bees in December 2022 or January 2023
WORKING BEES – PLEASE NOTE – ALL HELD ON THE LAST SUNDAY OF THE MONTH
26 February 2023 (Clean Up Australia Day – meet at the Park Rd noticeboard)
26 March 2023  (meet at main pond)
30 April 2023 (meet at main pond)
28 May 2023 – (Community Planting Day and 30th Anniversary celebration)
25 June 2023
30 July 2023
27 August 2023
24 September 2023
29 October 2023
26 November 2023 (Free Annual BBQ – meet in the Reserve at the end of Richard Road)